21st June, 2011 07:18 AM by Sikosis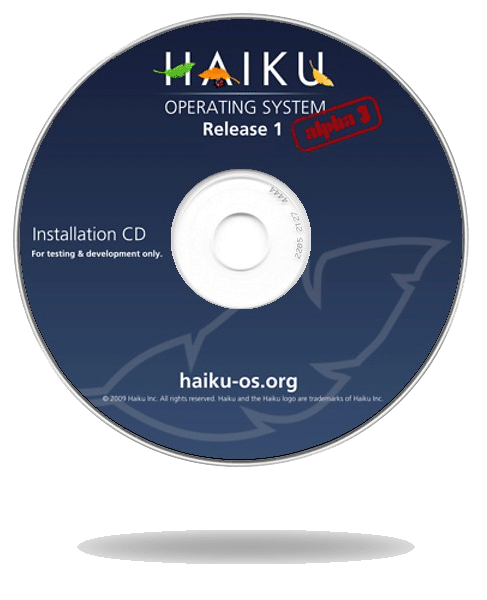 The third release of the Haiku OS Alpha has been released to the public.
It has been over a year since the last update and this version contains many fixes and improvements - 800 bugs closed and 250 more subtle ones discovered by the automated software quality analyiser,
Coverity
.
Here's a short list of the updates:-


Improved read (and write support) for various file systems, which includes btrfs, exFAT, ext2, ext3, ext4, NTFS, UDF, and others.


Various enhancements for hardware support, such as IO-APIC, ACPI, video drivers, network drivers and USB.


Gutenprint is utilized to provide additional printer support.


MediaKit's support for decoding and encoding file formats has been improved.


New IMAP implementation. Mails are now synchronized with the server and not just downloaded like in POP3.


More applications now use Haiku's Layout API, making their GUI's more resilient to font changes and localization. Furthermore, the layout API has continued to progress towards being stable and public. However, this API is not finalized: it may change at any time, so developers beware.
So, what are you waiting for ? Go
grab a copy
today.
Posted in Haiku | Comments »