Author: Sikosis | Filed under:
Haiku
18th August, 2011 12:00 AM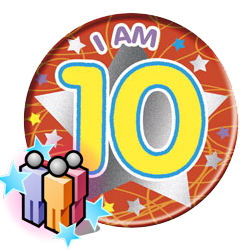 On this day in History: Back in 2001, the
Haiku OS
(then OpenBeOS) project was started. The project has come along way in the last 10 years with 3 Alpha releases, formation of Haiku Inc and many improvements when compared with BeOS R5, which was the last release by Be Inc.
So, join me and others from around the globe as we celebrate all that is the Haiku.
Author: Sikosis | Filed under:
Haiku
5th August, 2011 07:27 AM

Attention all Haiku fans, I've been working on the content for
Haiku Down Under 2011
- the Australian Haiku Users and Developers Virtual Conference.
We didn't put out a call for submissions this time as thankfully regular BeMark and newcomer Daniel Devine stepped up to present. Hashtag this year is
#hdu2011
.
Be sure to also head on over to the
netPanzer mini site
as it has all the information and files you'll need to play in the Conference Tournament.
It's going to be a busy couple of weeks preparing, so we hope you can all make it despite the fact the in order to "tune in", you'll need a Flash enabled computer or an iOS device.
16 Days to go ...